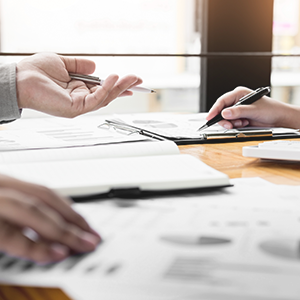 At Léviko Hyundai, located near Lévis, only minutes from Saint-Nicolas, Sainte-Foy, Val-Bélair and the city of Québec, our team of qualified professionals want to make sure you leave the dealership satisfied and behind the wheel of the car of your dreams. That's why we offer all our clients the best prices possible, as well as our highly advantageous rebates on the purchase of their Hyundai vehicle. To find out all the details about our financial solutions, read the following or contact us as soon as possible.
We have financial solutions for everyone
Whether you have a good or bad credit history, we have the best option to meet your needs. We offer a car loan to all our customers, even if they need a second or third chance at credit. In fact, here at our dealership, everyone is approved and has access to competitive interest rates.
How can you get financing quickly?
There is nothing easier than getting pre-approval for our Hyundai financing! All you have to do is fill out our online credit request and click on "submit"! One of our credit advisors will get in touch with you shortly to offer you the financial plan that best suits your budgetary needs. Don't wait another minute and come in to see us; we are only minutes from Saint-Nicolas, Ste-Foy, Val-Bélair, Beauport and the city of Québec.
Put your trust in the best team in the region
With many years of experience in the field of automobile credit, our financial advisors are the region's experts. With them at your side, you are sure to not only find a source of financing but also to get the best interest rates for your loan. If you have any worries, make sure to tell them all about it, they will be able to offer you an efficient way to solve your problems.
At our Hyundai dealership located in Lévis, near Beauport, Val-Bélair, and Québec, we make sure to keep our client's satisfaction front and center. That way, he or she can get financing easily and quickly.