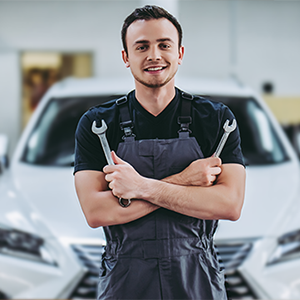 Are you looking for Hyundai vehicle parts or a service department in Lévis, near the city of Québec, Beauport, and Ste-Foy? Search no more and come in today to our Léviko Hyundai dealership located only minutes from Val-Bélair and Saint-Nicolas. Once there, you will find all the original parts you need as well as the most efficient after-sales service department in the region.
Ensure that your Hyundai vehicle is in perfect working order
If you want to modify or repair your Hyundai car, it is imperative that you buy original parts to avoid damaging the mechanics of the vehicle. In fact, when you choose Hyundai vehicle parts, you can be sure to optimize your car and prevent any nasty surprises. If your parts department doesn't have what you need, order the desired parts using our online order form.
Leave your Hyundai vehicle in the care of our experts
Léviko Hyundai, a member of Groupe Couture, has a service center that is equipped with the advanced technology equipment necessary to maintain and repair Hyundai vehicles. Among the other services we offer, you will find our car detailing service as well as our auto body service. If your brakes are failing, don't hesitate to trust your car to our Hyundai maintenance service mechanics who will be happy to help you.
Highly qualified personnel
At our Hyundai dealership in Lévis located only minutes from Saint-Nicolas, Val-Bélair and the city of Québec, our team is made up of the best mechanics in the region. They will find your vehicle's problem in no time and will do the necessary repairs. Whether you are from Sainte-Foy, Beauport or the greater Québec region, you will be able to put your complete trust in the quality of our Hyundai service.
Would you like to make a service appointment at our Léviko Hyundai dealership or do you want to order parts? Well, contact us or come in to see us today! We will be happy to answer all your questions.
Service Appointment